5 tags
"When I was growing up, a lot of people told me that I'd have to spend 10 years..."
– Zach Sims, co-founder of Codecademy, when asked about the best advice he's ever received (via moneyisnotimportant)
9 tags
6 tags
lololfaggottron-deactivated2013 asked: Hi, sorry about the insecurity here but am I really ready for banking? I'm 19 but feel 12 when it comes to 'real world' things, and don't feel I'm near competent enough at all
5 tags
Creating an iPhone Application in 30 days
One of the items on my bucket list is creating an iPhone app. Well, quite simply, a mobile application. Now I know what you are thinking: there are over a billion applications on the market right now so competition is fierce, you're not a programmer, and the vast majority of applications are not profitable. Well, you're right, but that's not stopping me from being stubborn. I plan on...
4 tags
9 tags
Startup Compensation: Salary vs Common Stock vs...
Entrepreneurship has grown in popularity amongst recent college graduates. My startup recently joined a office space incubator in Chicago and I spent the last week discussing various topics with fellow entrepreneurs and investors. One of the topics that drew the most confusion amongst my peers and their employees revolved around compensation. In a series of four posts, I want to go through...
3 tags
"The individual who wants to reach the top in business must appreciate the might..."
– J. Paul Getty (American Industrialist)  I am aware that it has been a while since I last posted a concrete article and want to thank the followers who have reminded me of that fact through messages. I have over 52 draft posts pending on subjects worth sharing, but haven't made time to write....
7 tags
7 tags
9 tags
8 tags
How To Purchase Facebook IPO Shares If You Decide...
Everyone's talking about Facebook's upcoming IPO. Regardless of if you want to invest, this post should help you understand the IPO process, find out if you're qualified to purchase Facebook shares, and provide some opinion on the valuation. To become more familiar with the offering, immediately check out the most recent SEC S-1 filing and the road show video. Focus on the filing, if nothing else...
6 tags
7 tags
kkjc56 asked: Nice blog. You say you passed the series 7 and 63 during undergrad. Can I ask how you did that? I thought you needed sponsorship? I'm trying to do same thing, but don't have job in finance.
6 tags
"This isn't the kind of place where doing what everyone else is doing would be..."
– Google's Creative Destruction (Fast Company Article)
5 tags
4 tags
Just Reorganized. What Do You Think?
Hi readers, As you can tell from my numerous previous posts, I added a few more pages to help you with navigation around my site. A little ironic how I'm writing another post to thank you for bearing with the previous ones, but I'm looking forward to your feedback. Mainly on the readability of the new layout and the completed investment banking category. Now I'm writing a post...
4 tags
unsalted-butter asked: Hello, as a young person about to start college and still undecided about careers, I've been looking into investment banking or stock brokerage.But I've heard it's incredibly harder to get these jobs without connections to investment banks and firms without connections and contacts. Since I have none of these "connections", is it worth pursuing? Or is there a way to...
2 tags
Private Equity
         I am starting my career as a private equity analyst as soon as I finish my undergrad. This category is dedicated to sharing my thoughts and experiences on the job. Access all of my private equity posts by clicking HERE. Here's a list of a few highlighted posts: Why I Love Willard Romney.
3 tags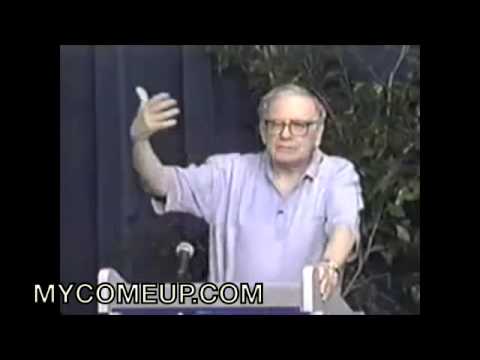 4 tags
5 tags
Investing and Trading Stocks, Options, Bonds, and...
                                 Like a 16 year old getting excited to take their driving test, as soon as I was 18, I opened my first brokerage account. Since then investing and trading have become my favorite hobby. During my undergrad, I earned the NASD Series 7 and 63, Bloomberg Certification and started studying for the CFA. None of which proved helpful for what I'm working on right...
3 tags
8 tags
Investment Banking Networking Guide
       Your strategy should reflect the amount of time you have left. Refer to the recruitment timeline image above and focus on the immediate future (within a year) when setting goals. Generally, you should follow this schedule: Make a list of contacts and start contacting people Get referrals and focus your efforts on the most helpful contacts Set up informational interviews Set up a...
3 tags
Practice For Interviews With Flashcards
                                     At one point, when I was going through recruitment, I practiced with flashcards. Three quarters of the cards were passed on to me from a previous candidate. Now I hope the deck will help you. Since you can't always practice with peer, career service representative, or banker, flashcards are the best way to practice independently. As you get a handle of each...
7 tags
6 tags
You Ask. I'll Listen.
Check out the pages on the left for more information on the subjects. If you have questions, here are 4 venues, in the order I prefer you get in touch: Comment - Go to one of posts or appropriate article or page and ask your question there. That way everyone can benefit from the discussion and plenty of smart people can help you. Twitter - I use it and will usually reply within 24 hours. Ask on...
4 tags
Researching Investment Banks
                                     I have mentioned many times that it is important to do your homework before approaching an interview. But what does that entail? This post is designed to help you get the most of your research, and a long the way, learn a little bit about the differences between banks. Ranking Investment Banks Banks generally fall into 5 main categories: The "Rep. Level"...
5 tags
9 Examples of Investment Banking Work
                                         By now you have a grasp of banking traits and a basic understanding of the technical skills needed for the job. Now let's take it a step further and check out a few finished examples of projects you may get a chance to work on as an investment banking analyst. The type of work is really dependent on which division your assigned to, size of your bank, and...
4 tags
4 tags
4 tags
Investment Banking Cover Letter Template and...
I remember writing my first cover letter. I had just finished nervously calling a family friend, asking if I could intern at his company. At the end of the call, he asked me to email over a cover letter and resume. Of course, I got started immediately. My resume was complete since I had to use it several times before. However, my cover letter definitely needed work. This post aggregates the tips...
9 tags
6 tags
thestorythatwasnt asked: odd question, what are your thoughts on OWS? Ben and Jerry of Ben & Jerry's are backing the movement by donating several hundred thousand dollars... makes me wonder. In a bad way.
6 tags
5 tags
Investment Banking Résumé Template and Guidelines
I get a lot of questions about structuring, editing, and creating a great resume every year. Since first round cuts are made based on your resume, spend some time making it better right now. Follow these steps for an awesome investment banking resume. General Rules One page with a minimum .5'' margins and 10 pt. font. When sending it as a file convert it to PDF. When printing it out use the...
5 tags
7 tags
Behavioral Interviews: Formulating Your Story
                                     Almost 80% of the questions you are asked during the behavioral portion of your interview are related to your story. Candidates never win offers based solely on their technical skills. In my previous post, I explain how to structure your story. This post addresses the two main points you should remember when formulating your answer. Be Interesting...
7 tags
Overcome Your Interview Objections and Fears
                                   Feeling overwhelmed, rejected, or just fatigued? Don't worry, we have all been there. In the past, I talked about overcoming objections during a cold call, now I want to discuss a few phycological objections candidates may feel as they go through recruitment.  Most fears are caused by false projections or misleading metal projections. I suggest identifying what...
6 tags
Starting Your Investment Banking Job
Congratulations on accepting the offer. When you get a chance to sober up from all of the celebrating, take some time to prepare for your job. Preparation Find a place to live. Figure out the roommate situation and location. Go shopping for cloths. Create a budget. Yes, even though you are going to be making more than most of your peers, expenses will add...
4 tags
4 tags
Investment Banking Recruitment Process
                                   All the preparation and networking comes down to this- investment banking recruitment. There are generally four stages to the investment banking recruitment process. Below is the typical breakdown along with tips for getting through and winning offers. 1) 500 to 1000 resume applicants Generally an analyst will be assigned to page through hundreds of resumes at...
5 tags
4 tags
Required Networking - Informational Interviews
                                  Informational interviews are the most efficient ways of breaking into finance. Whether you talk on the phone or meet in person, this technique is crucial to building a relationship with your contact. The Process of an Informational Interview Find the contact from referrals, your alumni database, from student or professional groups, and so on. Next email the...
7 tags
4 tags
Required Networking - Weekend Trips
                               Every banker from my school has used some form of the weekend interview to break into banking. If you aren't including weekend trip into your strategy, you have a wrong set of priorities. Why Weekend Trips? Bankers get hundreds of emails and several phone calls. If you want to stand out, meet them in person. You'll be making an impression, learning more about the...
4 tags
Solving Investment Banking Case Studies
                                 No, you're not interviewing for management consulting positions; however, it is becoming more common to get case questions in investment banking interviews. Bankers are looking for a specific structure from the candidate's answer; but, there is really not one right or wrong result. As such, this post is dedicated to breaking down the thought process behind a few...
4 tags
"It's your life. You don't know how long it's gonna last, but you know it doesn't..."
– Don Draper in Mad Men (via manuchatlani)
6 tags
Practicing Interview Etiquette
"There are four ways, and only four ways, in which we have contact with the world. We are evaluated and classified by these four contacts: what we do, how we look, what we say, and how we say it." - Dale Carnegie (1888 - 1955) American Educator Delivery of an answer is just as important as its content. To get the most out of your preparation, practice improving your body language,...
4 tags
3 tags
Any Questions? - End of Interview Ideas
"Judge Randolph: You don't have to answer that question! Col. Jessep: I'll answer the question! Col. Jessep: You want answers? Kaffee: I think I'm entitled to… Col. Jessep: You want answers? Kaffee: I want the truth! Col. Jessep: You can't handle the truth!" - A Few Good Men (1992) Apart from being one of my favorite movies of all time, this quote from A Few Good Men...